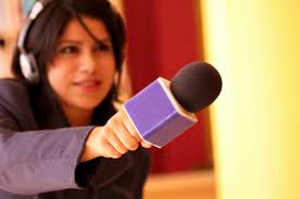 When things go wrong the media will come calling and you will need to be ready to communicate with your audience through the media. The media is hungry for your input and you only get one chance to get it right even if you don't know all the answers. Whether novice or expert, participants will get full value from this one day course. Our instructors will help you analyze your current relationship with the media, offering methods to strengthen it. Knowing how to work with the media is essential to get your messages out, so our training ensures your communications strategies work to promote your organization in a positive light – in good time and bad.
Learn…
what belongs in your emergency communications kit.
the differences/similarities between crises and emergencies.
how to keep the media and public updated and tuned-in during an extended crisis.
what to say when you don't have all the answers.
how to create effective messages that work for television, radio, print and new media.
what reporters need – addressing their needs together with your organization's.
how to present complex issues in a way that your audiences will understand.
what to say before, during and after a crises to maintain the confidence of your audiences.
how to be an effective spokesperson.
how to be proactive with the media.
the components of a successful communication strategy.
how to prepare for interviews and navigate through the difficult questions.
how to use social media to further your organization's communications goal.
We will use…
Real life media samples, both good and bad, workbooks, group sessions, role play, individual assignments, simulations, practice interviews, and samples from participants' real life lessons to enhance the learning experience for everyone.
Interviews
Participants will be exposed to on camera interviews that are critiqued to highlight what went well and what needs to be improved on.